What is The Migrant Kitchen?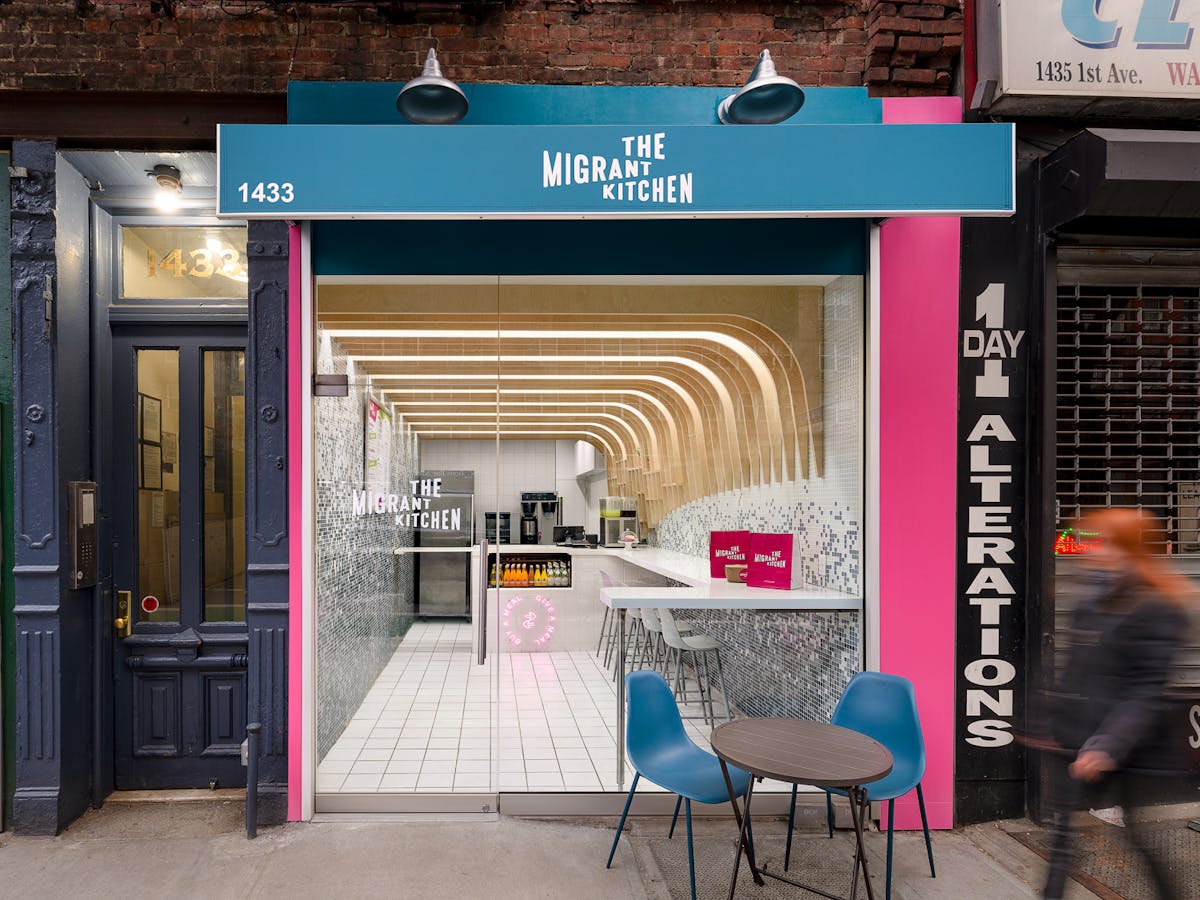 What is the Migrant Kitchen?
The Migrant Kitchen is a social impact restaurant that is committed to social good at the center of every meal we create. We began as a pop up concept with three goals: 1) to hire migrants, 2) to showcase migrant cuisine, and 3) to highlight our physically moving kitchen. The makeup of our founding team Palestinian, Mexican and Jewish, and we've had a successful history in supporting refugees for years through our Gastro-Diplomacy efforts with the U.S. Government and around the world. We've also intentionally built our kitchen employment systems, shifting the culinary outlook and infusing all our previous work and lasting identity into our dishes. The result was beyond what we have ever imagined. Our team conceptualized creative dishes like the Pastleon Mahshi—a stuffed fried plantain with traditional grape leaves and stuffed zucchini dishes found in the Middle East, a Pork Shawarma — a play on the Al Pastor Tacos in Mexico City, and a Jerusalem Bagel with Mezcal Smoked Salmon and Labne Cream as our play on the traditional New York Bagel with Cream Cheese and Lox.
Our evolving menu has been a hit. Reviews poured in from media outlets like the NYTimes and Eater, as well as TV features on CNN, NBC, MSNBC, and even Fox.
The Migrant Kitchen is now a real culinary player in New York City, and, while we hold onto our borderless spirit, we are no longer migrating as a pop up. We have three permanent spaces— at Time Out Market in DUMBO Brooklyn, Lincoln Square on the Upper West Side of Manhattan, and on Hospital Row on the Upper East Side— with more locations to come.
We have proudly grown a family of over 45 migrant employees who have all been proud to serve their community and city. Their dedication has been especially evident during this pandemic, as our team has served over 3.5 million meals to those facing food insecurity. We now work out of a state of the art kitchen facility in Queens, the Mecca of Migrant communities, employing mostly migrant women. To all of our people, we provide training, social mobility and culinary growth, all while providing excellent, restaurant quality and culturally inclusive meals and pastries at our locations to thousands of loving customers.
Come visit us, help us fight food insecurity and say hello to our team.
With love and gratitude,
The Migrant Kitchen Team