Hummus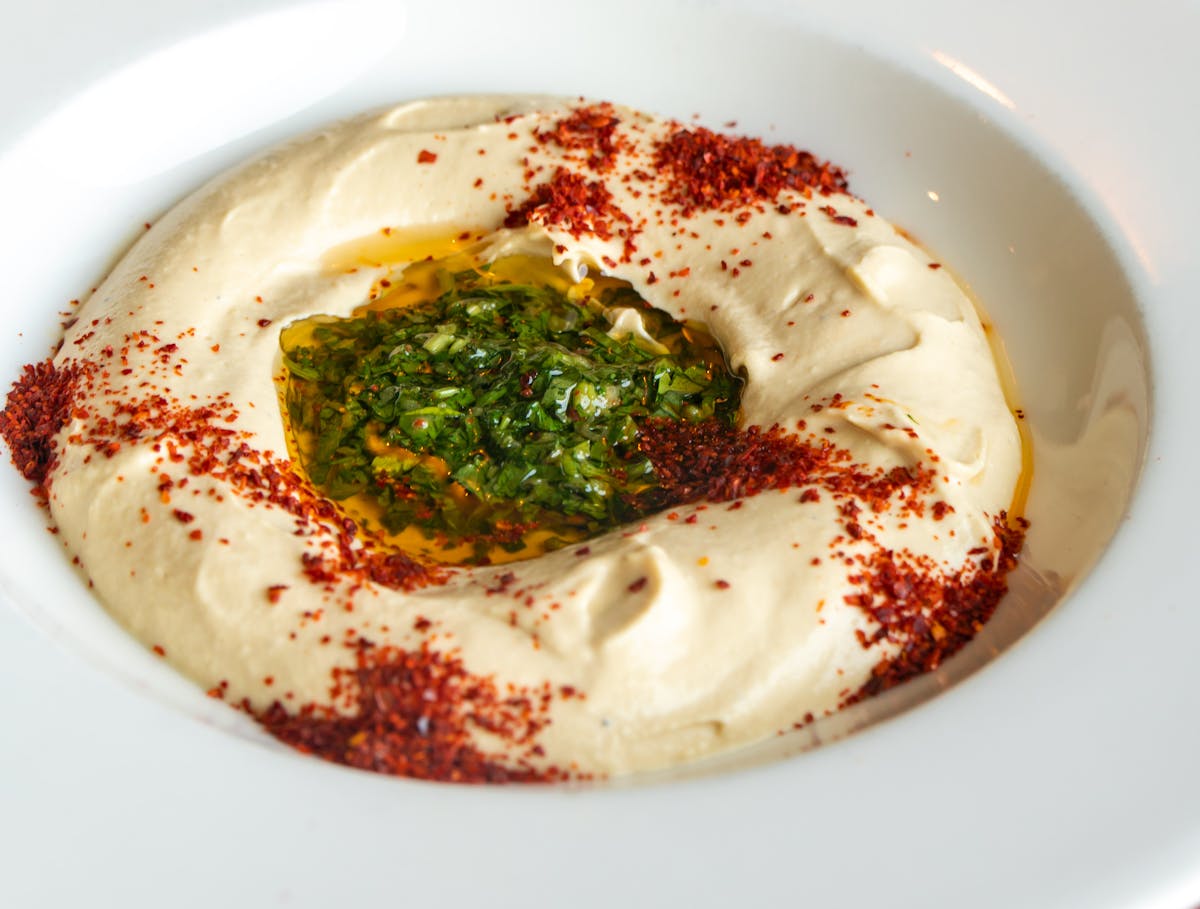 Hummus had become America's favorite Lunch, snack, and vegan dip. Despite the existence of odd and strange things like chocolate hummus, the famous middle eastern dip is a blend of chickpeas (garbanzos), tahini (sesame paste), lemon juice, garlic, and olive oil. It can vary from being thicker to thinner and smoother to chunkier, but those five ingredients are the base of what most consider hummus today. Each hummus shop, manufacturer, home chef, or anyone else will have their own variation and will add ingredients such as salt, cumin, paprika, red pepper flakes, etc. There are also many topping variations such as lamb or, pine nuts.
Where Does Hummus Come From?
Well, this is a loaded question. And Everyone loves to fight over it, there is even an Academy Award-winning short called West Bank story, telling the stories of two hummus shops. Everyone has a theory, and everyone claims it but what we do know is this:
There are a few likely theories about when hummus first was popularized, with an early record being found in 13th century. The record is in a cookbook called Kitab Wasf al-Atima al-Mutada, using the term "hummus b'tahini," but it actually uses vinegar and no tahini or garlic. Another record from that century is in Kitāb al-Wusla ilā l-habīb from Syria, but this recipe also has just chickpeas and lemon.
How do we do it at the migrant kitchen?
Given we are proudly Palestinian and Mexican in identity. We source our chickpeas from Mexico, we use La Macarena chickpeas which grow in Sinaloa, and our Tahini is sourced from the Middle East via our friends at Sahadi in Brooklyn. They carry Lebanese, Syrian and Armenian products. Those ingredients with lemon and salt would make Hummus, but traditionally hummus in Palestine is served with a salsa in the center that's similar to salsa verde, so instead, here at Migrant Kitchen we used Argentinian Chimichurri