Halloumi Me Away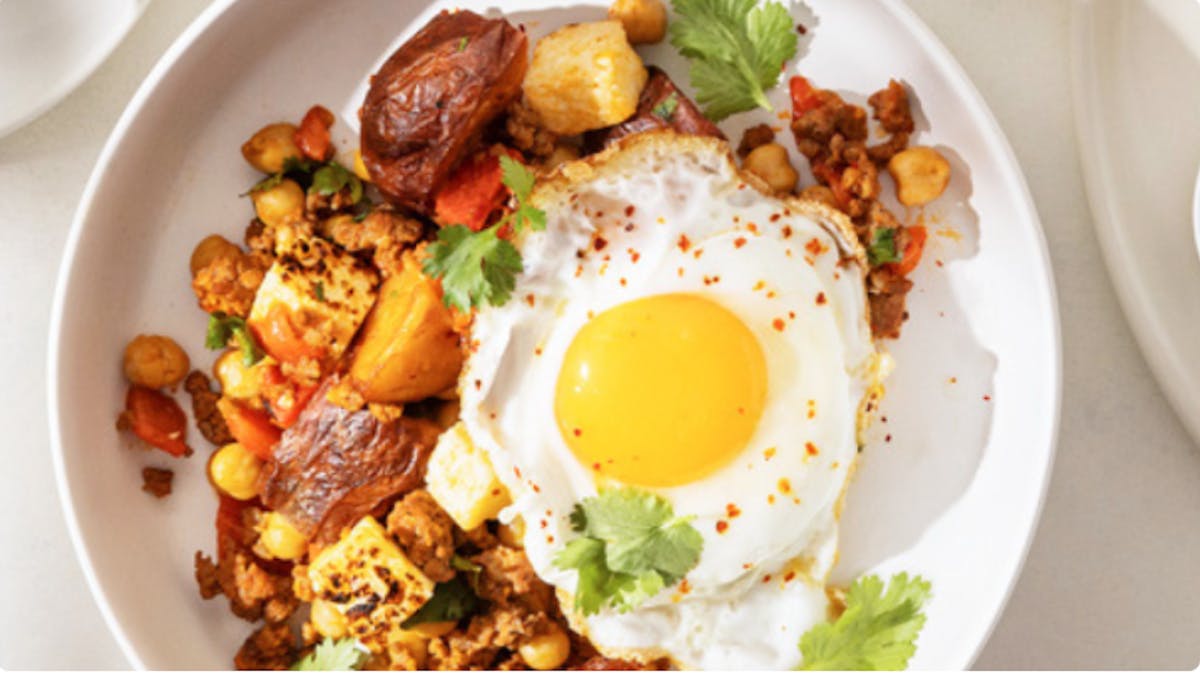 Halloumi is a Cypriot cheese traditionally made from goat's and sheep's milk, or a mixture of the two. The cheese is consumed in Syria, Lebanon, Palestine, Jordan and the rest of the Middle East. Cow's milk is sometimes used. It's most appreciated as a grilling cheese because it maintains its shape when heated and grills well, in Latin America, Queso Frito holds similar texture and is consumed in the same way, therefore in The Migrant Kitchen, we use it in our Chorizo and Halloumi Bowl that is made with Chickpea Ragu.
But, What Is Halloumi, Really?
Traditionally prepared from goat's and/or sheep's milk on the Eastern Mediterranean island of Cyprus, Halloumi is a white, layered cheese, similar to mozzarella. It is a semi-hard, unripened, and brined cheese with a slightly spongy texture. Its flavor is tangy and salty, and it has no rind. Halloumi is sometimes made from cow's milk. The milk may be pasteurized or unpasteurized. Halloumi can be eaten raw, but due to its high melting point, it's an ideal cheese for grilling or frying.
At the Migrant Kitchen, the Chorizo Bowl came about when Chef Dan and Chef Alex got together to do a high protein dish because they share a love of fitness and working out. The Migrant Kitchen also makes meals for online health food apps that have a heavy health conscious user-base with specific protein diets. But it was missing something... and that something was Halloumi! Luckily, the kitchen team was already testing it for a variety of meals, including Halloumi fries, Halloumi poutine and other dishes.
We suggest you try Halloumi, which, unlike years ago when one had to schlep to the Greek neighborhoods in queens to find, can now be found everywhere! Although we still proudly take that trip down Steinway St. as our entire supply chain for products are also migrant based!
Orale habibis and come down to try it!!!